The Types of Homeowners Who Should Refinance Their Mortgage ASAP
Mortgage rates have dropped below 4%. APRs are low, too.  I believe there are several types of homeowner who should refinance to today's low rates as soon as possible.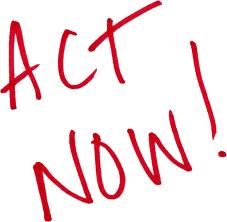 One week after making its biggest one-week improvement in more than a year, the average conventional 30-year fixed mortgage rate has moved below 4 percent for the first time in 2014.
The 30-year mortgage rate now averages 3.97% nationwide.
For renters and active home buyers, this month's drop in rates is helping to keep U.S. homes more affordable at a time during which home values continue to climb.
And, for existing homeowners, mortgage rates in the 3s make it easier to refinance into lower monthly payments.
There are more than 5 million homeowners currently positioned to refinance to lower mortgage rates. If you think you may be one of them, take action while they're still low.
So Who Should Refinance Their Mortgage?
With 30-year mortgage rates beneath 4 percent, and 15-year mortgage rates nearing the 2s, there are millions of U.S. homeowners eligible for refinance.
Plus, with "no-appraisal" refinances available, including the FHA Streamline Refinance, the VA Streamline Refinance, and HARP, the refinance eligibility window is currently huge nationwide.
A brief list of homeowners who should consider a refinance at today's low rates include the following:
Homeowners With Mortgage Rates Over 4.50%

Homeowners Paying Mortgage Insurance

Homeowners With Existing FHA Mortgage

Homeowners With Existing VA Mortgages

Homeowners Who Have Been Previously Turned Down For A Mortgage
Current mortgage rates are at their best levels of 2014. It's an excellent time to get a mortgage rate quote and see for what you'll qualify — especially because rates can advance quickly and without warning.
I work only with trusted Mortgage Professionals.  If you'd like to speak to one, give me a call and I'll make sure you get treated right!
Get a live rate quote now. Mortgage rates are available for free with no obligation or fine print.  One call does it all.  Call me at 425-330-0663 to get the name of a trusted Mortgage Adviser.  Or click here!