My low home appraisal was bad. What my agent told me was worse!

"My real estate agent told me to get an appraisal prior to going him listing it for sale. I asked wasn't that your job to tell me how much to list the house for? He said but just to be sure, pay the $400 and "know for sure."
As it turns out, the appraisal was way off where I wanted to list the home at. The agent said don't pay much attention to it. What!! He was the one who said pay the $400 "just to be sure." I found another agent."
Someone shared this story with me not long ago. It's smilar to many I've heard in the past. So here's the question: How much is my home worth. The neighbors place just sold down the street. Your home has a larger back yard and a hot tub. They have granite counters but we have a new oven. Ed said they got full price but you think not.
You want to know how much your home is worth and you want to simply click a button to get the information. No agent, no laundry list of things about your house to submit, you simply want to know what it is worth. Right?
After all, the auto industry has these tools. Put in the year, make and model of your car, and a valuation tool gives you a range of values based upon condition.
So how do you go about getting a no-hassle valuation of your Puget Sound area home?
I'm glad you asked.
One of the most requested things people ask Robin and I for is a Property Valuation Report. People who read our real estate blog and subscribe to our Coffee Break Newsletter know that we have a goog grasp of what's happening in the Puget Sound real estate market, so they know that our valuations are accurate.
In fact, we tested a tool several years ago and received complaints because it had one major flaw ….
The Valuations Were Not Accurate!
Wow, it wasn't easy to learn our little tool we'd been promoting was pumping out wrong information. We learned some valuable lessons from that experience.
One – we pride ourselves on the fact that we do the best we can do to provide information you can trust and count on. So it hurt to know we didn't do well in this area before.
Two – We always suspected and now we know, automation can only get you so far. At some point, people have to interact. Sounds simple but believe me, people resist meeting for a host of reasons. People didn't want the hassle of showing us their home, they just wanted to know what it was worth.
Since each home is different, I can't have you fill in the make, model, year, and condition of your home. So the only way to accurately estimate a property's value is to do an onsite assessment and then reinforce it with our proprietary database of home sales and current listings on the market.
If you want to "wing it", you can use the Zillow. It does only some of the work that we do, so it's results are often just a guess.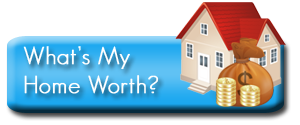 Some people try to get an idea of their home's value by checking out homes for sale in the neighborhood. Remember that these are the people TRYING to sell. The price you see is an asking price. It means nothing until it is "in the books" and closed.
Online property valuation tools just don't have the data or the ability to compare or contrast the specific condition or additional features of your home to others nearby.
Think about this . .
Say you did a Zillow Zestimate of your house today, then completely renovated your home. You went "all in" and really transformed your house into a highly desirable modern home by:
You put on a new roof
updated the electrical
replaced the furnace with a new energy-efficient one
added a hot tub in the backyard
gutted and modernized the kitchen and the master suite
repaved the driveway
If you then did a new Zillow Zestimate, the value of your home would only have changed based upon the home sales that occurred near you during the renovations. This means online property valuations have no ability to understand what you have done with your home, good or bad. They just lump them all together as one condition. You just can't think that buyers will do that, right?
Accuracy matters – especially for people considering a move in the next year or two.
Because of this, we have launched a new home valuation tool, and yes, it requires a quick visit to see the inside and outside of your home. "No strings attached" or fine print. We don't work that way. All we need to do is see the home. You won't get a "pitch" and you won't be pestered to list your home with us.
All you have to do is put your address in the form here, and we'll take care of the rest.
Why We Offer A FREE Home Valuation
Businesses are in business to make money, right? We need to charge fees to pay our employees so that they can support themselves and their families. Just like you, I'm always skeptical of a free offering. Here's why we provide this very valuable service with no strings attached.
We know many of you are curious today about your home's value and will be deciding to move within the next year. We also know that some of you already plan to work with another real estate office, and that is fine.
But we also know that our quality of work cannot be duplicated in Seattle and the Eastside, and some of you who take us up on our free property valuation will give us a chance to earn your business … WHEN THE TIME IS RIGHT.
So even if you're not planning to move any time soon, we still provide this service. We hope to impress you with what we do and how we respond, and maybe we'll earn the right to interview for the job of selling your home when YOU want to move.
So why not give it a try? Just put in your property address, and we will be in touch.